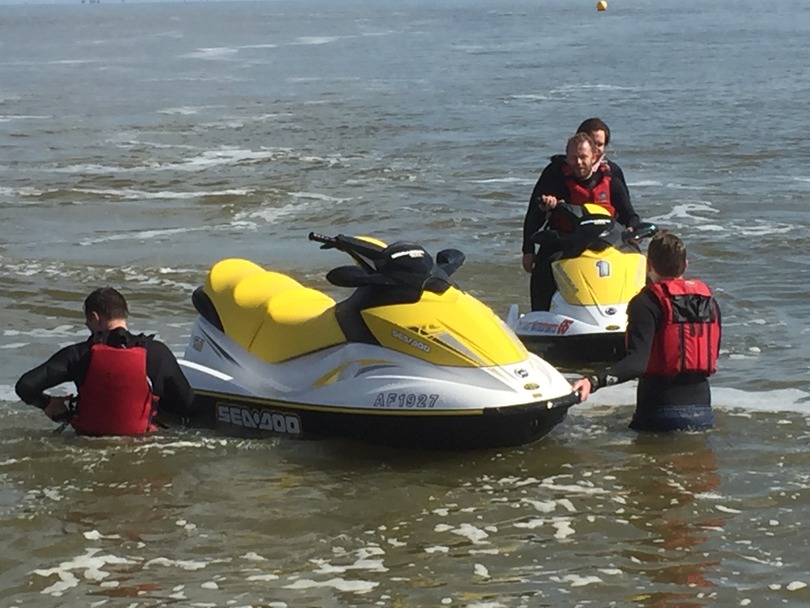 Overview
WE DO NOT HIRE JETSKIS! except when needing them for a course
Cost £149 a person if you have your own ski. £100 more if you need to rent one for the course.
If you have two people and need a ski then cost is £400 as you share the use of the ski.
Overview
Personal Watercraft Proficiency Course
If there are no dates in place, we do run them often but you will need to get on the waiting list, if you have another person to share your ski, or do it with you, then we can often do it as a 1-2-1 just for you two, please email me. info@oystercostwatersports.co.uk
You may know these machines as Jet Skis which is a trade name registered to Kawasaki.
They can be single-seat machines or are equipped for two or three people. They are fast and exciting, but need to be handled with care.
Whether you just want to have a go when on holiday or buy your own machine, the RYA Personal Watercraft Proficiency Course will teach you how to get the best from it.
The course is designed for both first time users and experienced riders alike. Increasingly the certificate is required for launching in a number of UK harbours, but is also needed if you want to use your PWC abroad. New PWCs are sold with a voucher which goes towards the cost of this course and once passed; you are issued with a Certificate of Proficiency.
The course takes place over one full day and can be taken either on our craft or your own.
RYA Personal Water Craft Proficiency Course Price £249 with our ski ( or if you have your own ski £149 )
Reviews
Be the first to write a review.
QUESTIONS
Be the first to ask a question.
Personal Watercraft Proficiency Course
PWC