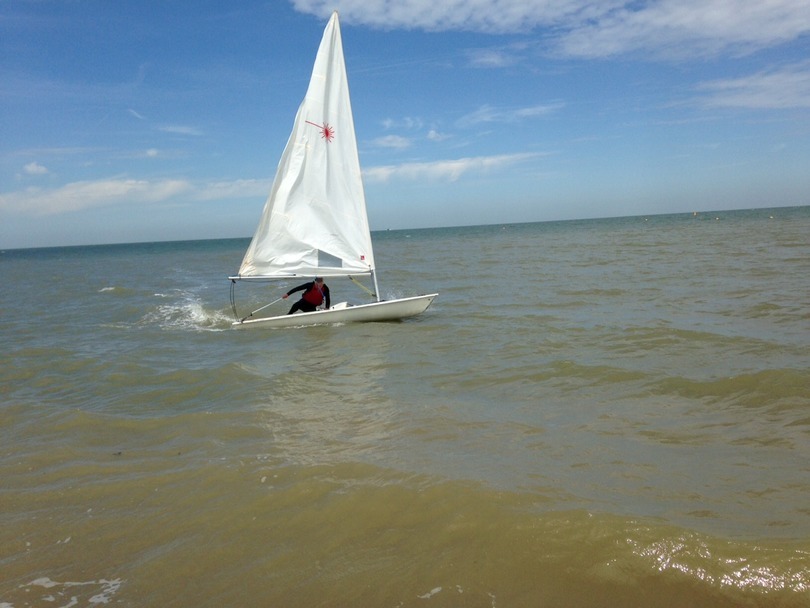 Overview
RYA Courses - Adult Sailing Courses
Overview
We are able to offer Level 1 & 2 RYA sailing courses for adults (you must be aged 16 and over). Each course is 2 days and normally runs from 9:30 to 16:30 both days. We break for lunch for about an hour and there are various cafés close by.
If the online dates do not suit please get in touch and we can look to find some dates to match your availability.
Each course requires a minimum of 2 students and we reserve the right to cancel if not enough students sign up. If this happens we offer a full refund or you may sign up to the next course.
If the wind or weather are not favourable, we will run the second day on the next good weather day.
We provide the boats, instructor, safety cover and wet weather gear. You need to bring a towel and swinging costume wet shoes and some warm clothes to change in to after.
Not sure about a full RYA course why not try our sailing taster which you can find under activities.
RYA Sailing Level 1
The aim of the RYA Level 1 dinghy sailing course is to provide a sound introduction to the sport of sailing. You will learn basic boat handling skills and essential background knowledge.
With an instructor you and your fellow students will be learning the first steps which will be an exciting and enjoyable experience.
Course content: How to sail in all directions, including an awareness of launching and recovering.
By the end of the course: Able to sail in light winds under supervision.
RYA Sailing Level 2
On completion of the RYA Level 2 dinghy sailing course, the successful sailor will be safety conscious, have a basic knowledge of sailing and capable of sailing without an instructor on board in light winds.
Assessment is on a continual basis. During the course a capsize recovery will be conducted in a controlled manner, with a rescue craft in attendance.
Pre requisite: Level 1 or other experience.
Course content: Rigging, launching, sailing in all directions. Capsize recovery and essential safety knowledge.
By the end of the course: Able to sail and make decisions in good conditions.
Cost £250 per person ( minimum of two people
Please contact us to arrange a date 01227 806108 or email me on info@oystercoastwatersports.co.uk
Reviews
Be the first to write a review.
QUESTIONS
Be the first to ask a question.
RYA Adults sailing Courses
Starting from April on-wards drop us a email for exact dates