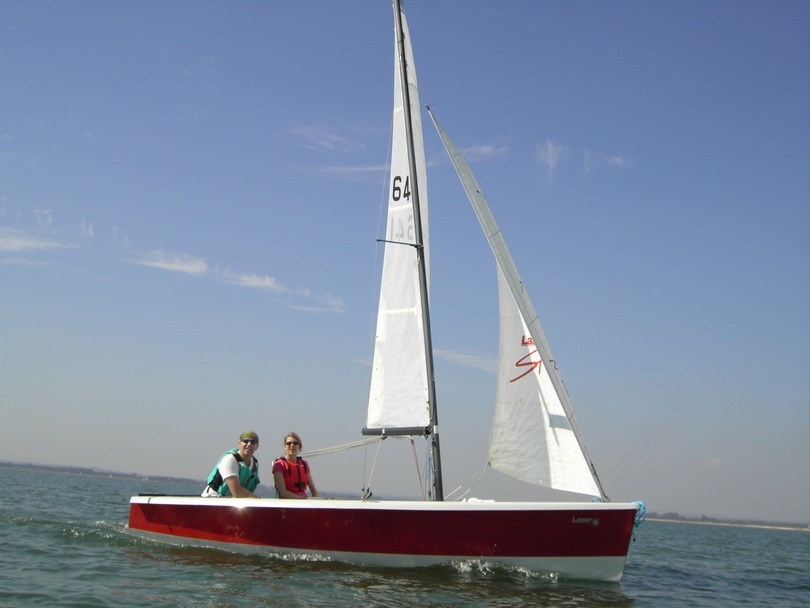 Overview
One Place when booing mean the boat and instructor
Join a qualified RYA dinghy instructor for a 2-3 hour sailing session tailored for you in a Laser Stratos or similar. These boats can take up to 3 adults (plus instructor) or a family of 2 adults 2 children (plus instructor).
We provide the boat, instructor, safety cover and wet weather gear. You need towel swimwear and something warm to wear after
Some suggested sessions:
Taster - New to sailing but would like to give it a try with the support of an instructor.
Refresher - Sailed in the past and would like to brush off the cobwebs.
Family Fun - Take the family out for a sail and see Whitstable from the sea (Children must be over 7).
If you are looking for RYA dinghy sailing qualifications go to our RYA Courses section.+
Minimum age for children is 7 year old, please remember adults and children need to be fit and strong enough to be able to hold on if the boat is listing and be strong enough to hold on with out assistance in choppy conditions.
Cost to hire the boat and instructor is £150 Can take up to 3 adults or 2 adults and 2 children
Contact us to book a date: Call: 01227 806108
Email: Info@oystercoastwatersports.co.uk
If you have RYA Level 2 (you may be asked for evidence) or above boats are available to hire. You are not required to book these just come down to the beach and rent them when you are feeling in the mood and the weather is good.
Cost £75 a hour to just hire the boat
What's Provided
We supply wetsuits buoyancy aids , sailing boat and instructor, you will need to bring footwear that you can get wet and a towel bathing costume.
Reviews
Be the first to write a review.
QUESTIONS
Be the first to ask a question.
Sailing Experience 2-3 hours
Have fun sailing with a instructor