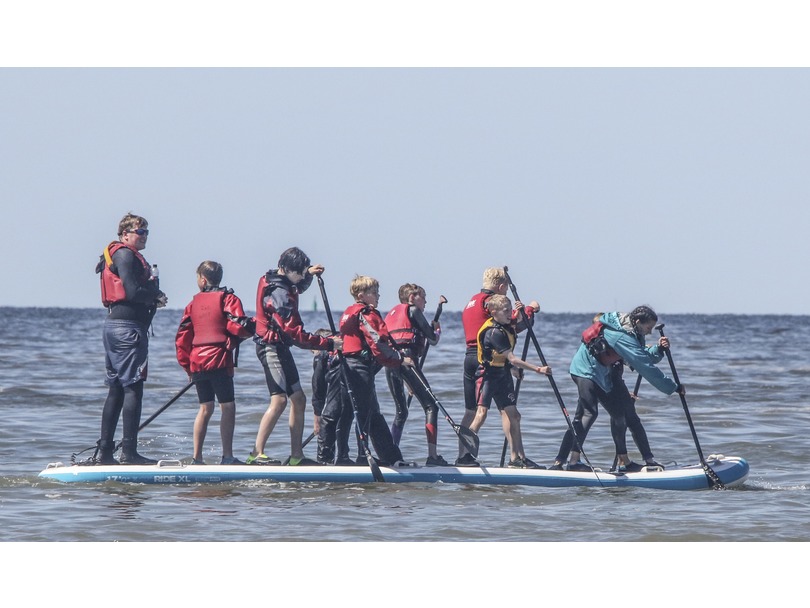 Overview
For opening times please call Paul on 07908 129129
In June we will be open most weekends for Kayak and Sup hire, and then during the school summer holidays we will be open 7 days a week.
We rent out single Stand up inflatable paddle boards these come with a buoyancy aid and a wetsuit if required and these are £15 a hour. We do not pre book, as long as it is hot and sunny we will be open in to September.
We do not have a booking system for stand up paddle board or kayak rental, you just turn up and rent off the beach. You can not take the SUP's or kayaks away as our insurance does not cover us for this, so your just be asked to paddle in our bay and stay in view of the safety crew on the beach.
We also have Family and XL Stand up paddle boards that can take up to between 4 and 10 people, these are enormous fun and are £50 for four people and £10 per person there after.
Reviews
Be the first to write a review.
QUESTIONS
Be the first to ask a question.
Paddleboard SUP Rental
Rent or hire a stand up paddle board SUP ( we do not pre book ) In June we will be open most weekends for Kayak and Sup hire, and then during the school summer holidays we will be open 7 days a week.For opening times please call Paul on 07908 129129